Special range for fresh, healthy and long-lasting smooth skin
Water is the source of beauty. It transports all active ingredients into the cells, is involved in all processes in the skin and ensures that it can regenerate itself regularly. The skin's moisture gives the skin a firm, plump appearance and keeps it elastic. If the skin's ability to bind water is limited, it appears wrinkled and dry and tends to develop premature wrinkles.
Dr. Dralle's Moisture products moisturize the upper skin thoroughly and form a moisture depot in the deeper skin layers. They increase the water-binding capacity and prevent trans-epidermal water loss.
Dr. Dralle's
Moisture Facial Toner
Moisturizing freshness boost
Dr. Dralle's
Moisture Serum
Moisture-provider for rejuvenated skin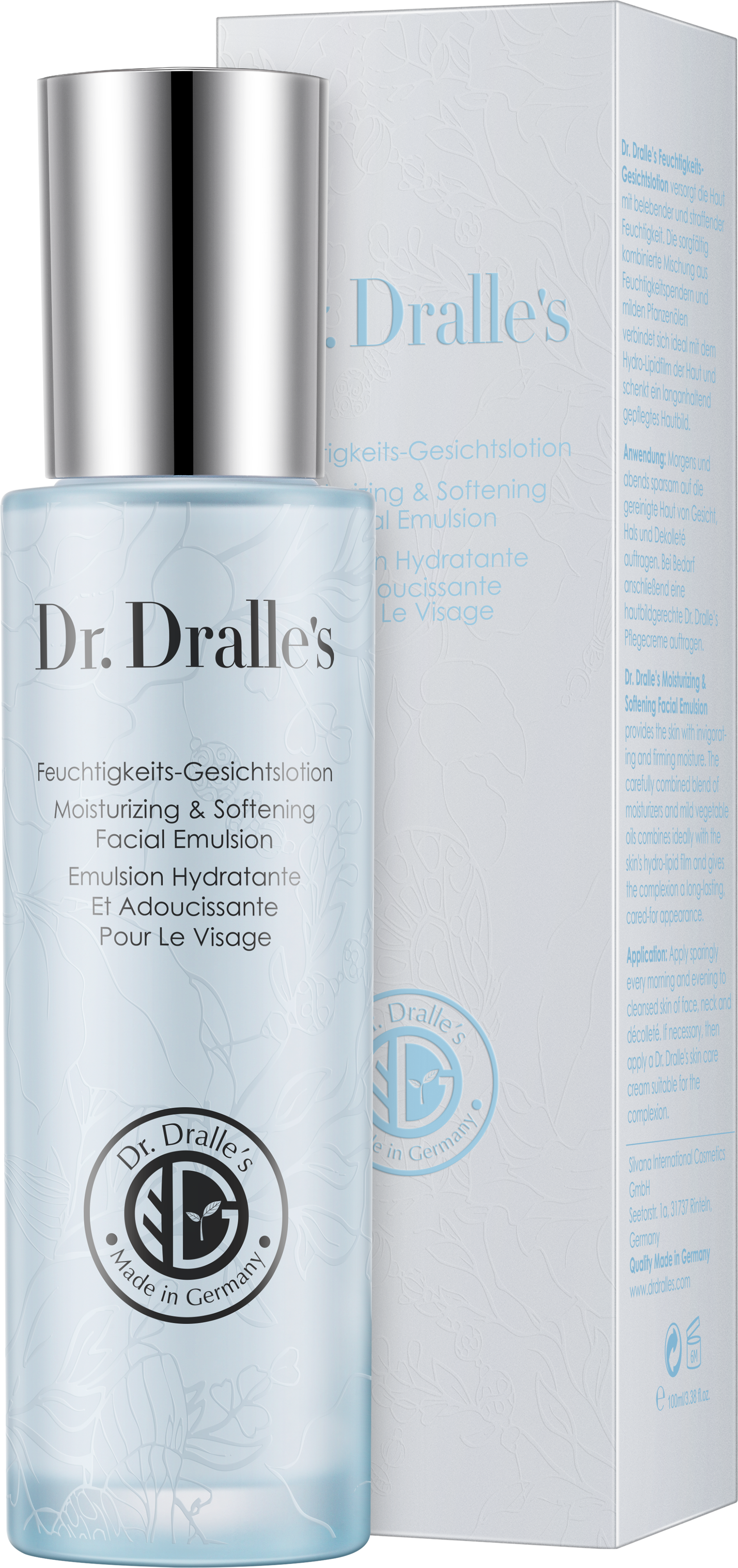 Dr. Dralle's
Moisture Facial Lotion
Thirst-quencher for the skin
Dr. Dralle's
Moisture Cream
Intensively moisturizing care cream
Dr. Dralle's
Moisturizing Eye Cream
Smoothing eye care for fresh and healthy skin