Special care for skin rejuvenation

At the latest when the first signs of getting old become apparent, every skin needs an extra portion of active ingredients in order to be able to regenerate fully.
Rich in active substances, Dr. Dralle's Anti-Aging care products ensure that the skin gets a targeted energy boost. The aging process is slowed down and the regenerative process is speeded up.
Dr. Dralle's
Anti-Aging Toner
Regenerating fresh boost
Dr. Dralle's
Anti-Aging Serum
Fast-track regeneration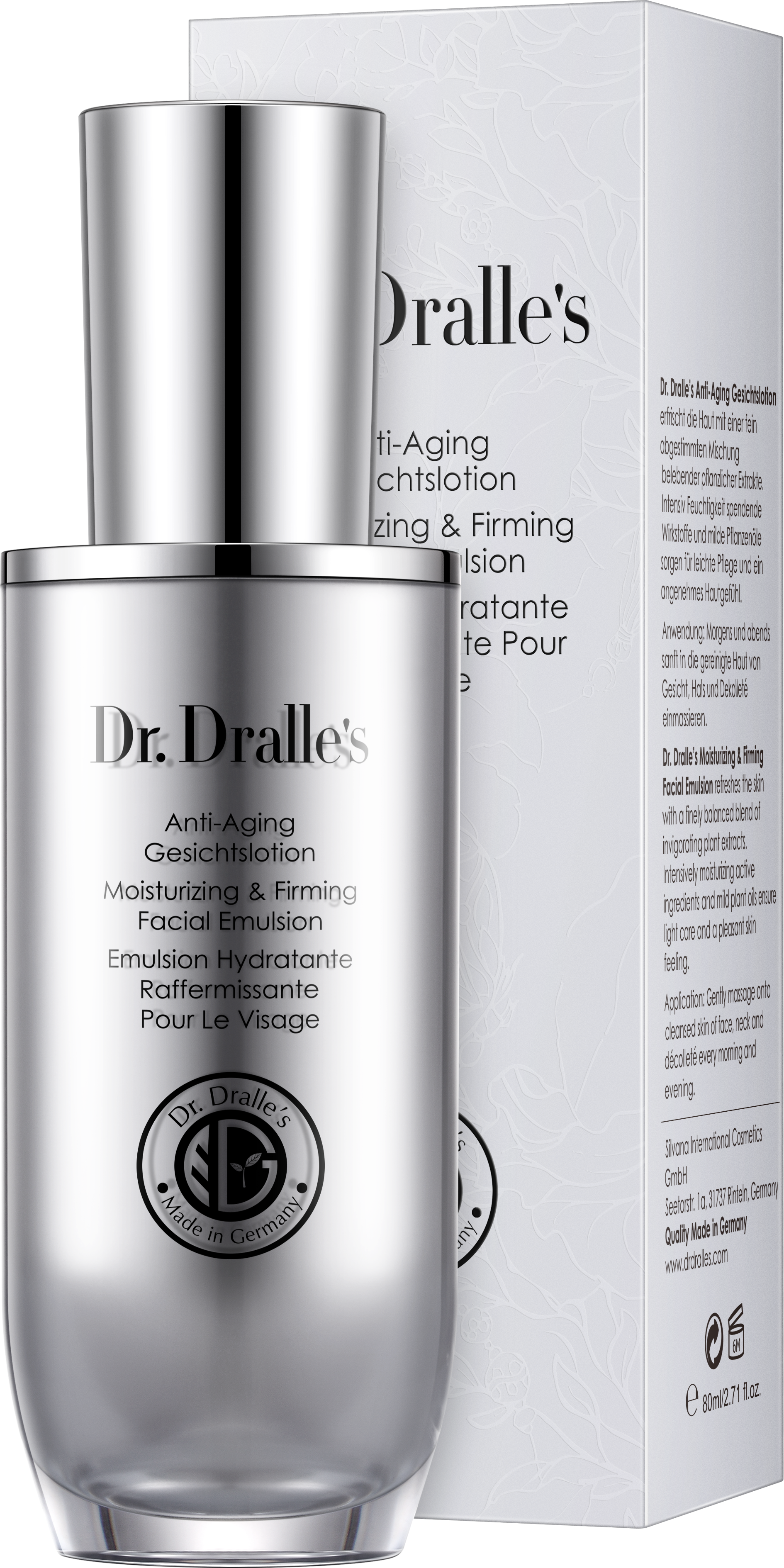 Dr. Dralle's
Anti-Aging Facial Lotion
Intensive, smoothing care with lifting effect
Dr. Dralle's
Anti-Aging Cream
Rejuvenating 24-h skin cream
Dr. Dralle's
Anti-Aging Eye Cream
Smoothing, cell-activating eye care